In this talk, Dr. Yu shared with students his personal education and career path to becoming a university lecturer, the life of a scientist, and his advice on how to achieve their own career goals. He also explained how students could find out if life science is a career for them.
Dr. Yu was born in Hong Kong and completed his education there. In 2009, he moved to Australia to take up a position as Lecturer at The University of Newcastle. His teaching expertise is within the area of environmental and life sciences. In addition to undergraduate teaching, he also leads a research team (incl. PhD students and research staff) conducting research into environmental toxicology. He is currently a Senior Lecturer and the Deputy Head of Environmental Science and Management.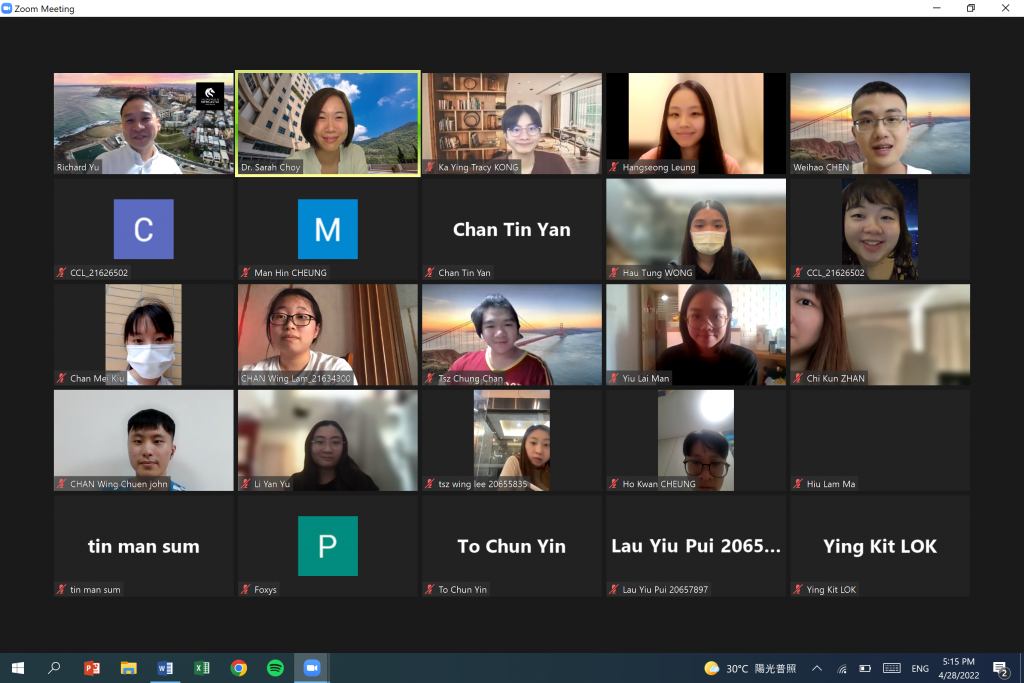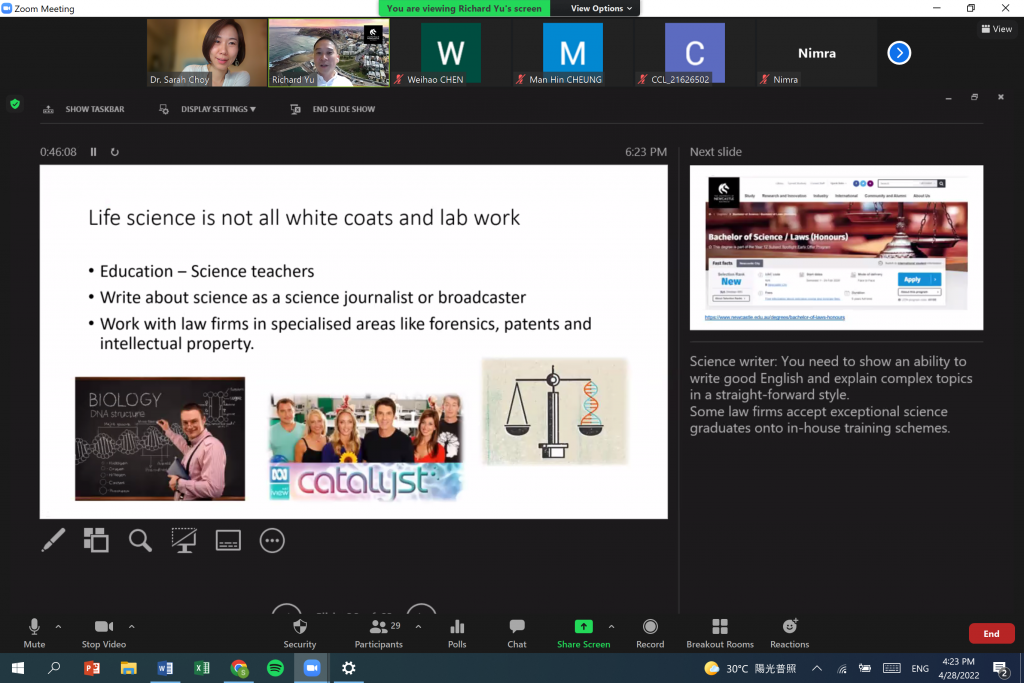 Dr. Yu shared some examples of biotechnology innovation in Australia, the high-demand life science-related occupations and the strategic planning for working as a life scientist. Finally, he showed the global trend of science education and training. At the conclusion of the talk, participants asked Dr. Yu questions related to the Australia study path and job opportunities. Students were also inspired by Dr. Yu's advice on how to find out their real interests during college study.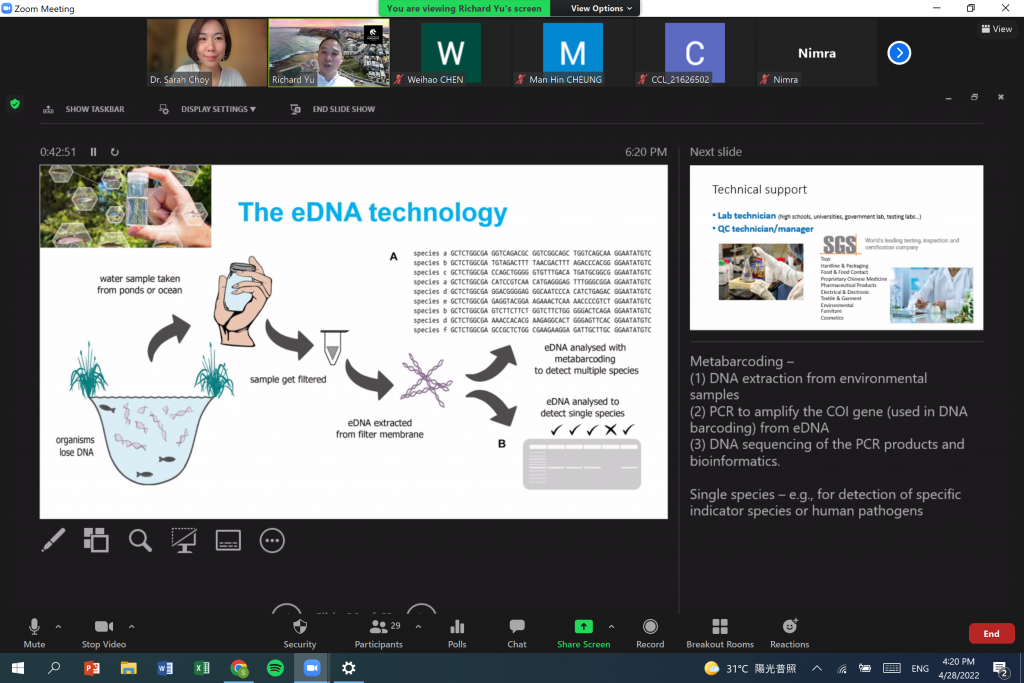 ◆