Being able to deliver effective presentations is an essential skill in our toolkits. This year, in May, the English Team of the Division of Arts and Languages took a step to nurture good young presenters. An English Public Speaking Workshop titled 'The Power of Speaking – English Public Speaking Training' was held specifically for secondary school students.
Restricted by social-distancing measures, the workshop was held via Zoom. However, students' enthusiasm to learn was not reduced. The workshop was well-attended by 140 students and teachers from 23 local secondary schools.
Highlighting the transformational nature of impressive presentations, we introduced a 4-step formula to tailor-make presentation content for specific audience and contexts. Afterwards, students tried to apply the 4-step formula to prepare a 2-minute individual presentation on the topic 'The Halo Effect'. We were very glad to hear how the students gave an impressive presentation and demonstrated the result of their fruitful and lively discussion in their groups.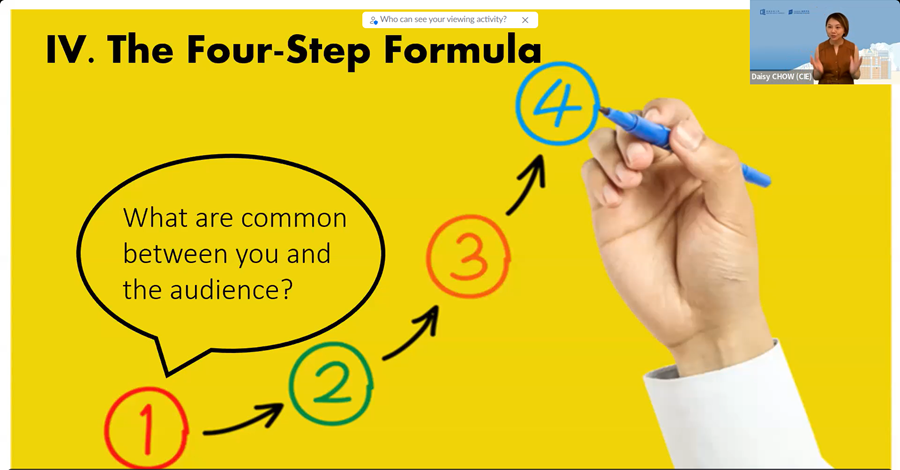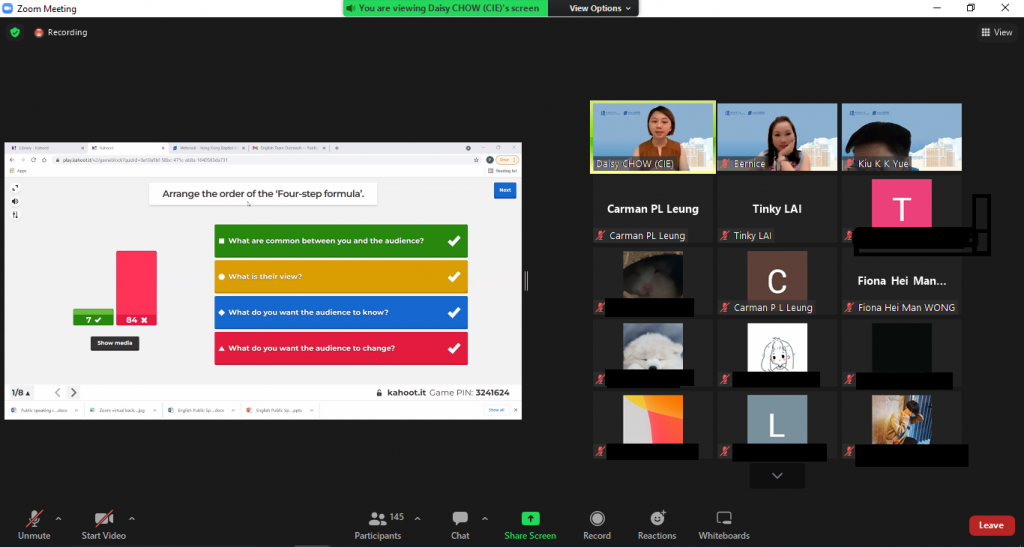 ◆