Upon entering the post-epidemic era, the "Asher" GRMG Society is thrilled to collaborate with The Salt and Light Preservation Centre (鹽光保育中心) to plan a one-day eco-cultural tour that combines volunteer service, cultural revitalization, conservation and restoration, and exploration of Hakka communities in Yim Tin Tsai, Sai Kung.
The natural scenery and masterpiece in wide range of artworks there always reminds people of the nostalgia of the island. We may sense the spirituality surrounding us with our heart. The fusion of Chinese and Western cultures is unusual in Yim Tin Tsai which is part of the Hong Kong UNESCO Global Geopark. Asher's members are impressed by the Hakka community's openness to embracing the Gospel from ancient times to the present.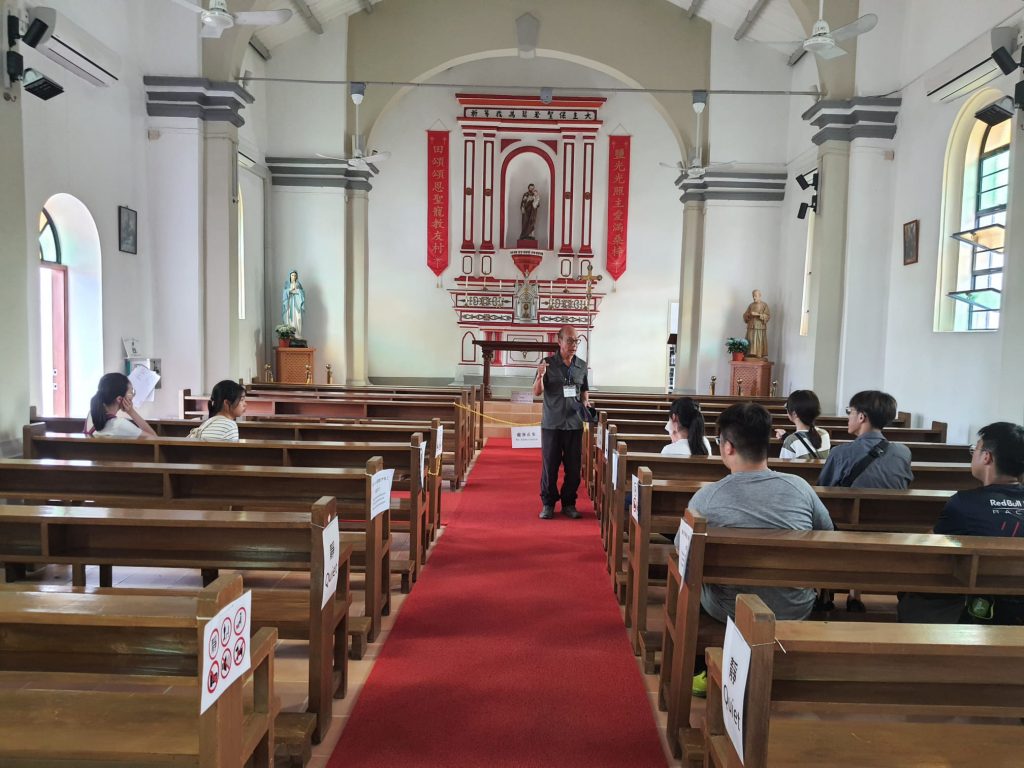 Inspired by Mr. Philip Tong, a senior tour guide of the Salt and Light Preservation Centre, said, "We aim to gain insight into the wisdom of the Hakka people and appreciate the beauty of God's creation by learning how to introduce seawater and crystallized salt extracted from the abandoned white gold mine, which has been neglected for a century". As the salt pans are filled with water, which take nearly two weeks to evaporate, leaving behind the salt crystals. We can admire a small cross wrapped in crystallised salt grains, telling tourists again that the prosperity of Yim Tin Tsai today comes from the grace of God.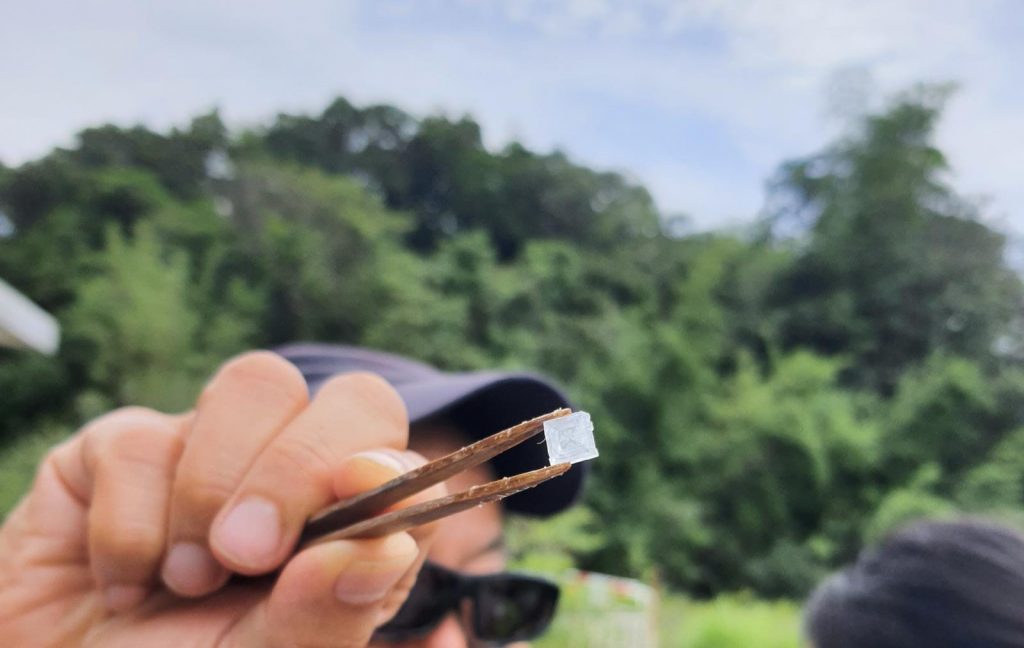 After enjoying a delicious lunch, our Asher members willingly participated in a volunteer service to weed under the sun. We are grateful to the local villagers for providing us with this golden opportunity to assist in the restoration and conservation efforts. "I am impressed by CIE students' dedication in volunteer service and wish them all the best in their studies and hope they can continue exploring the mysteries of nature with a strong sense of environmental awareness," says Philip Tong.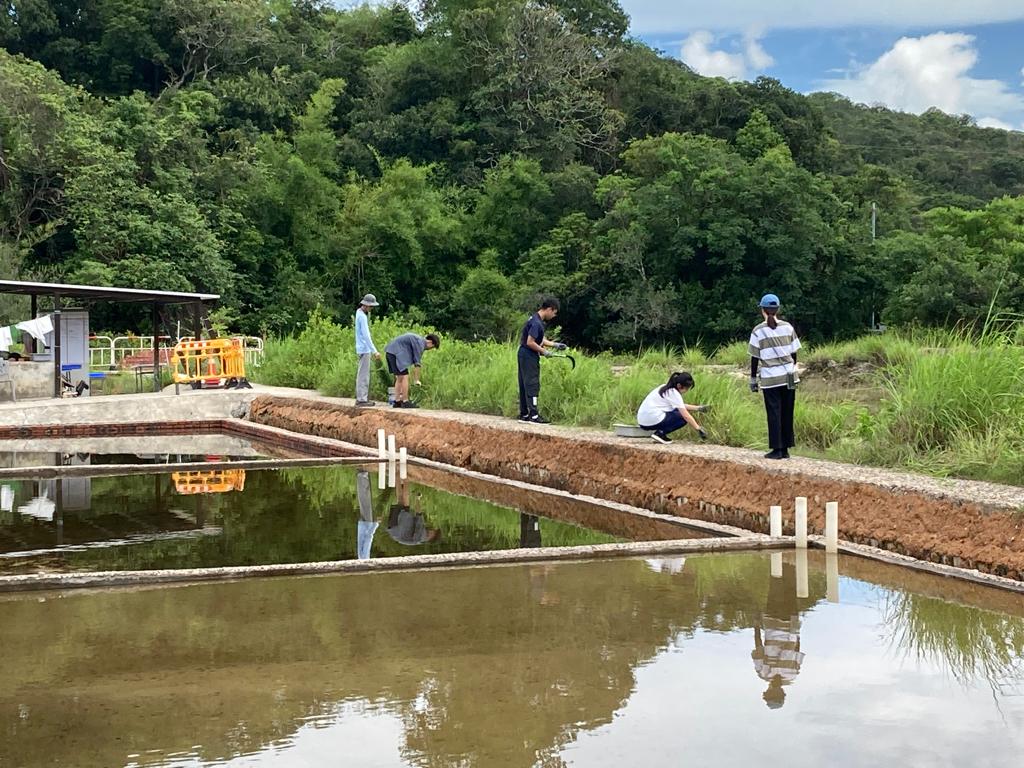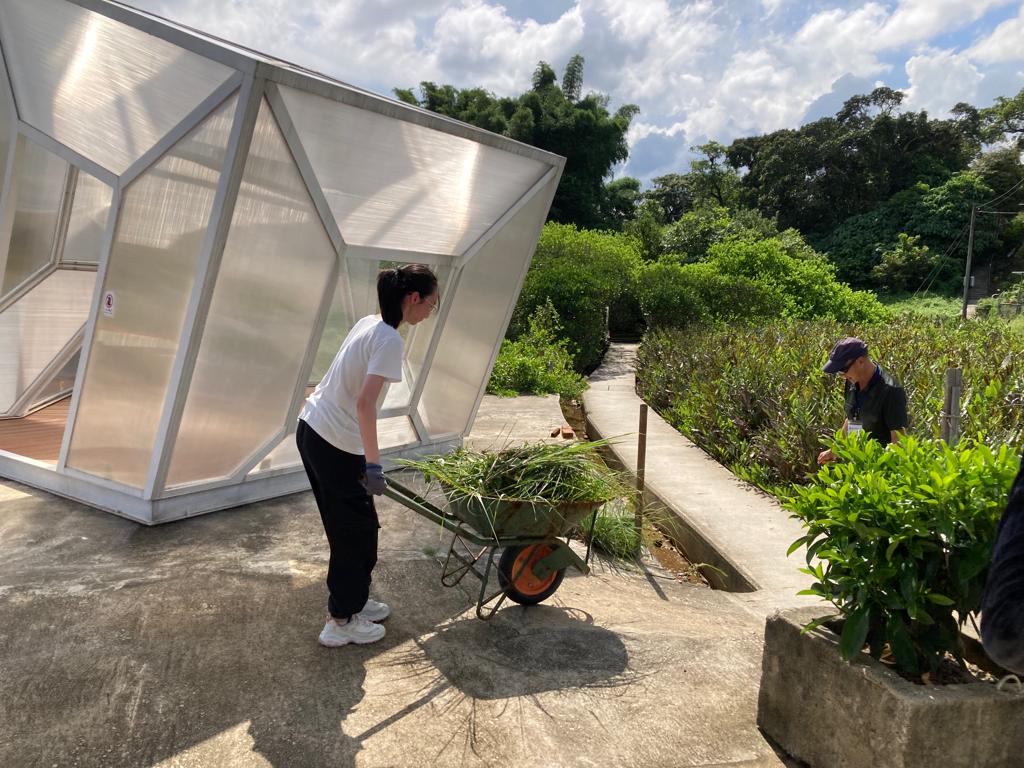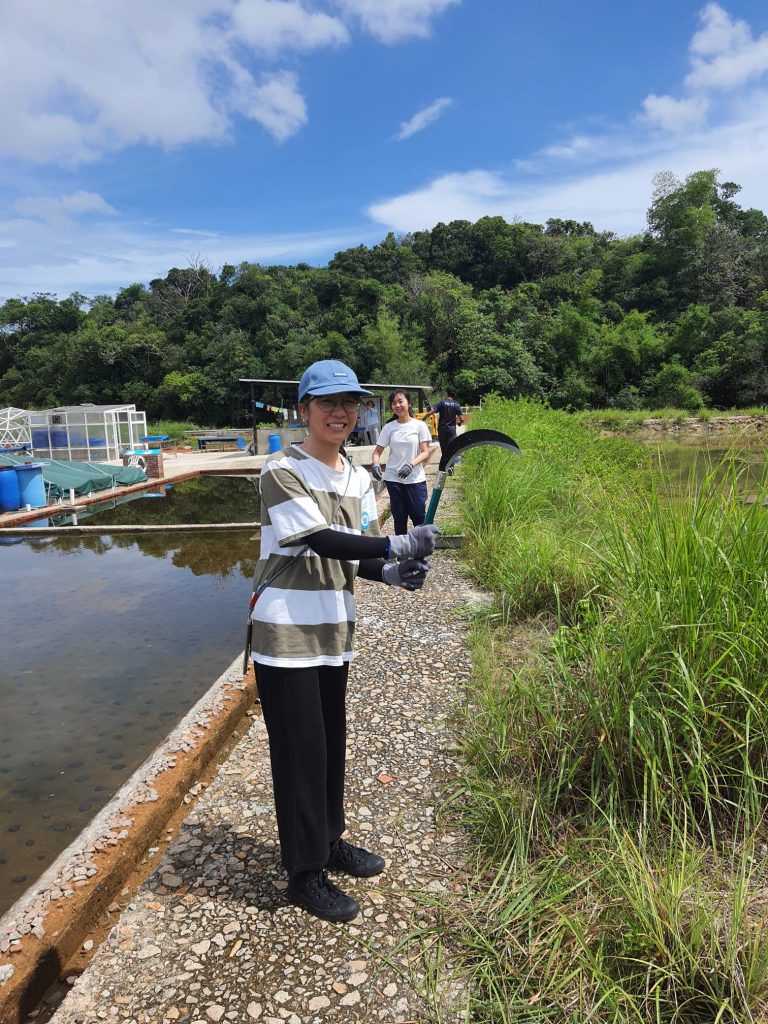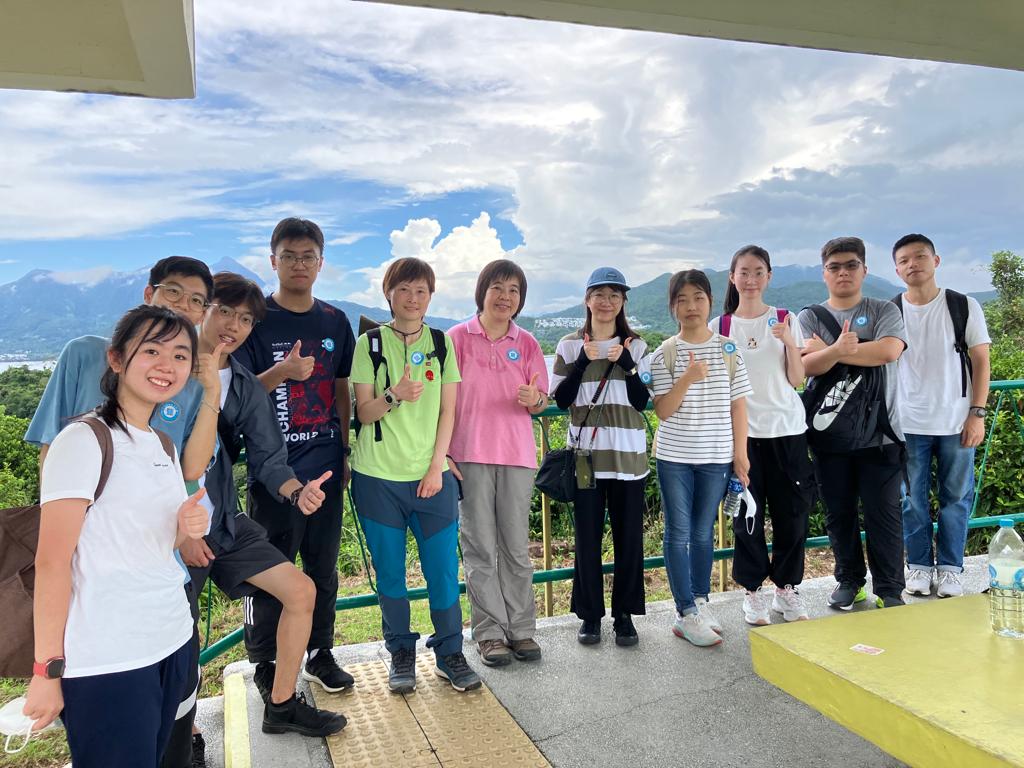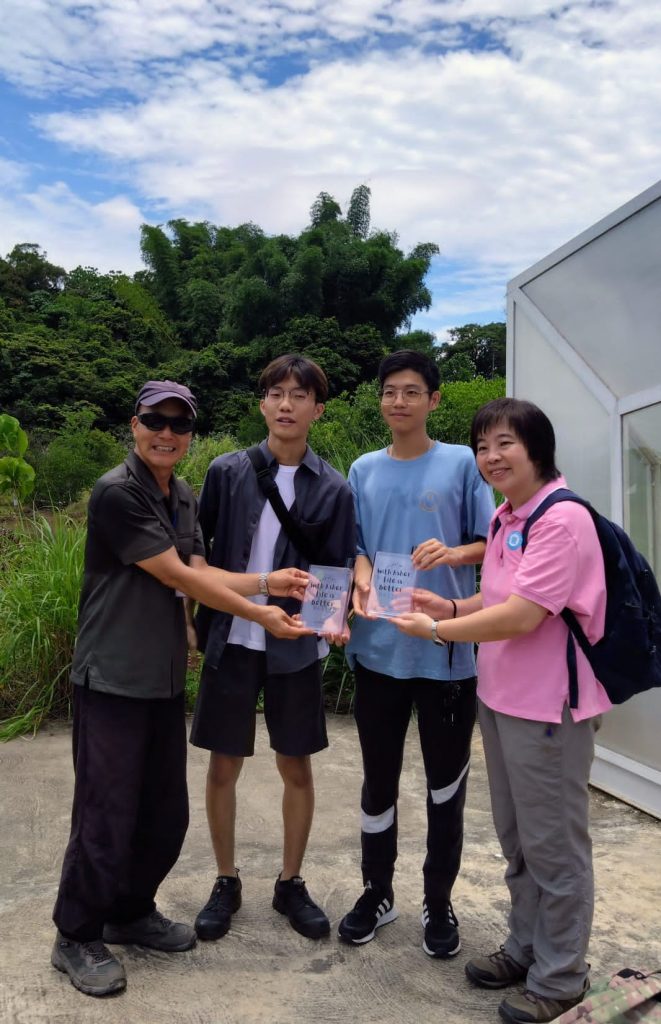 During the debriefing session, the reflections shared by our members served as a significant encouragement to support geopark conservation. As the President of the "Asher" GRMG Society, I can say that the story of Yim Tin Village's rise and fall, and its subsequent rebirth, not only aligns with the vision of our society but also inspires our members to consider how to use our limited resources wisely and promote a harmonious interaction between humanity and the environment.
Written by Mr. LEE Shing Joe, Year 2 GRMG Student
President of "Asher" GRMG Society (2022-2023)
◆