What's Next? Dialogue with Creative Professionals
跟住去邊度 - 對話創作者
The recent buzz about creative labour, creative professions or creative writing has added a realistic dimension to our romantic reveries. The creative hype has also helped us see the situatedness of idealism and the trammels of real life.
Three superstar alumni, Calvert Fu (符家浚), Joeie Chan, and Chan Ka Long (陳嘉朗) came home and talked about what life was like after graduating from Bachelor of Arts (Hon) in Cultural Studies and Creative Industries #CSCI #文化研究及創意產業 (previously known as Liberal and Cultural Studies #LCS). How did they explore career opportunities and reconcile the unavoidable conflicts between creative ideals and mundane life?
Calvert Fu (符家浚) is a member of the a-cappella group Senza. His personal creative oeuvre has been viewed over 15 million times on various social media platforms.  He has been regularly performing in the biggest venues in Hong Kong, such as AsiaWorld Expo and the Hong Kong Coliseum.  He frequently collaborates with other superstars such as 張學友 (Jacky Cheung), 許廷鏗, AGA, 麥浚龍 (Juno Mak), 柳應廷, 農夫 (Fama) and 吳林峰 etc.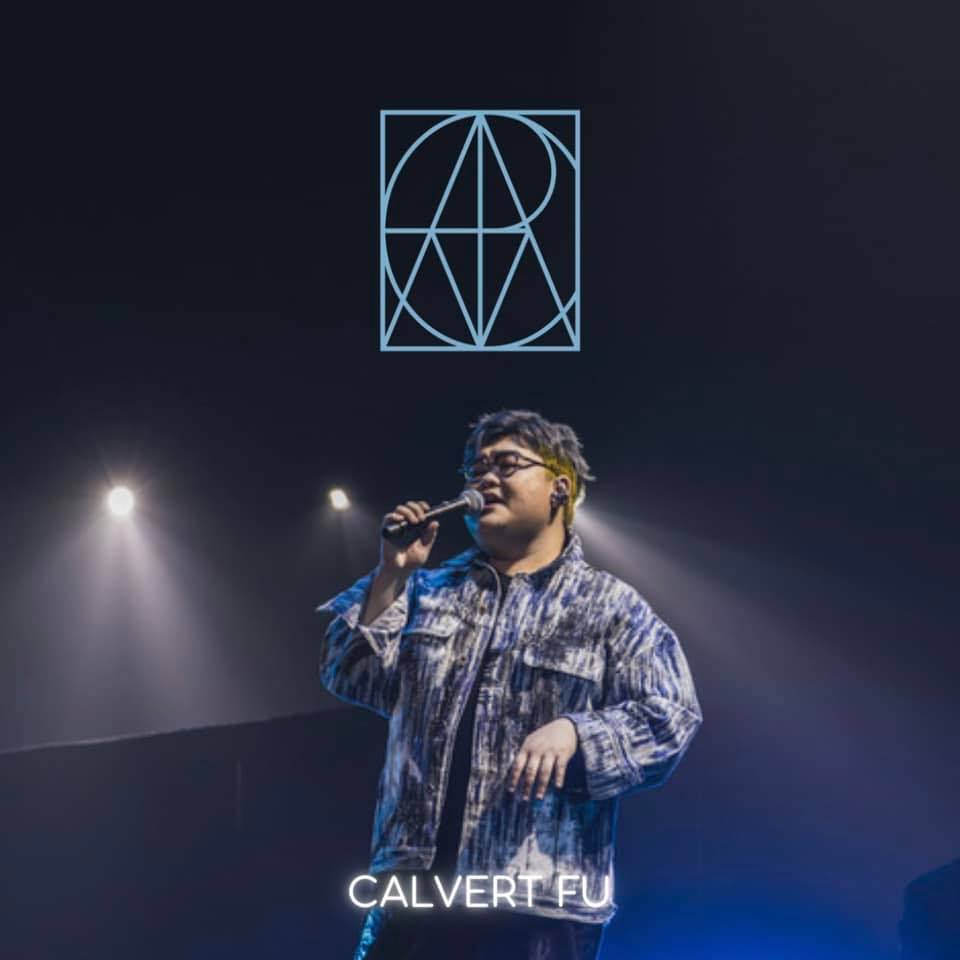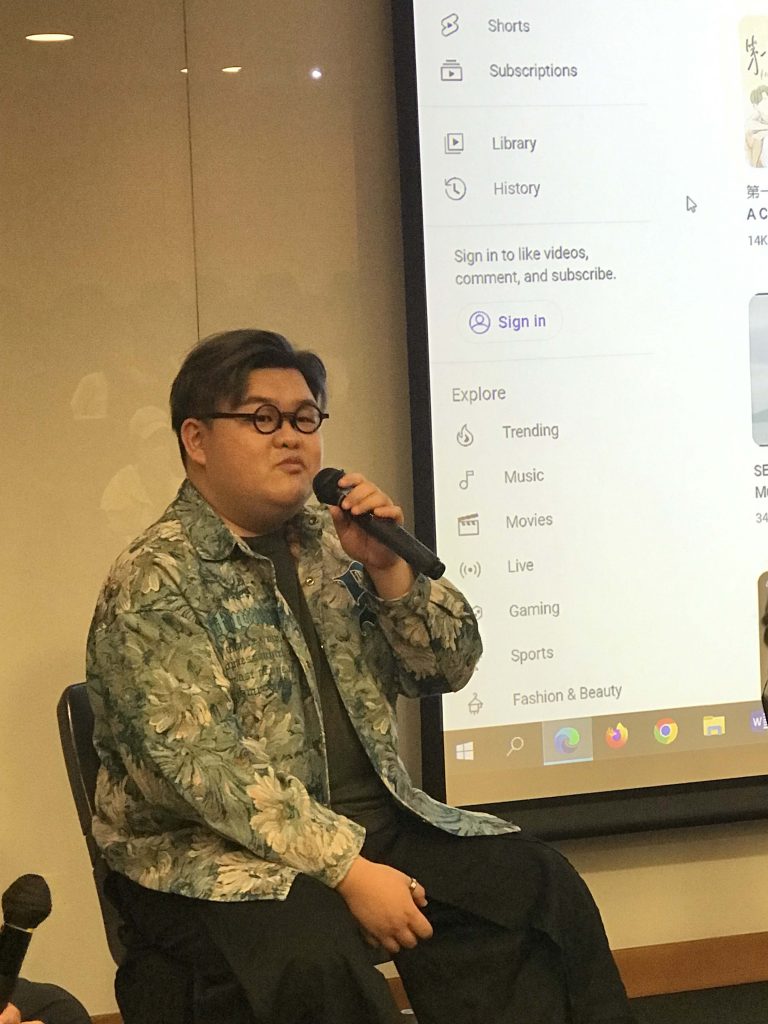 Joeie Chan @joeie_foodie is an extremely successful Instagram content-creator. She does not only provide the latest lo-down of big discount gastronomical adventures around town, but she also churns out snippets of everyday life wisdom with her very own original graphics. She didn't get over 320,000 followers for nothing.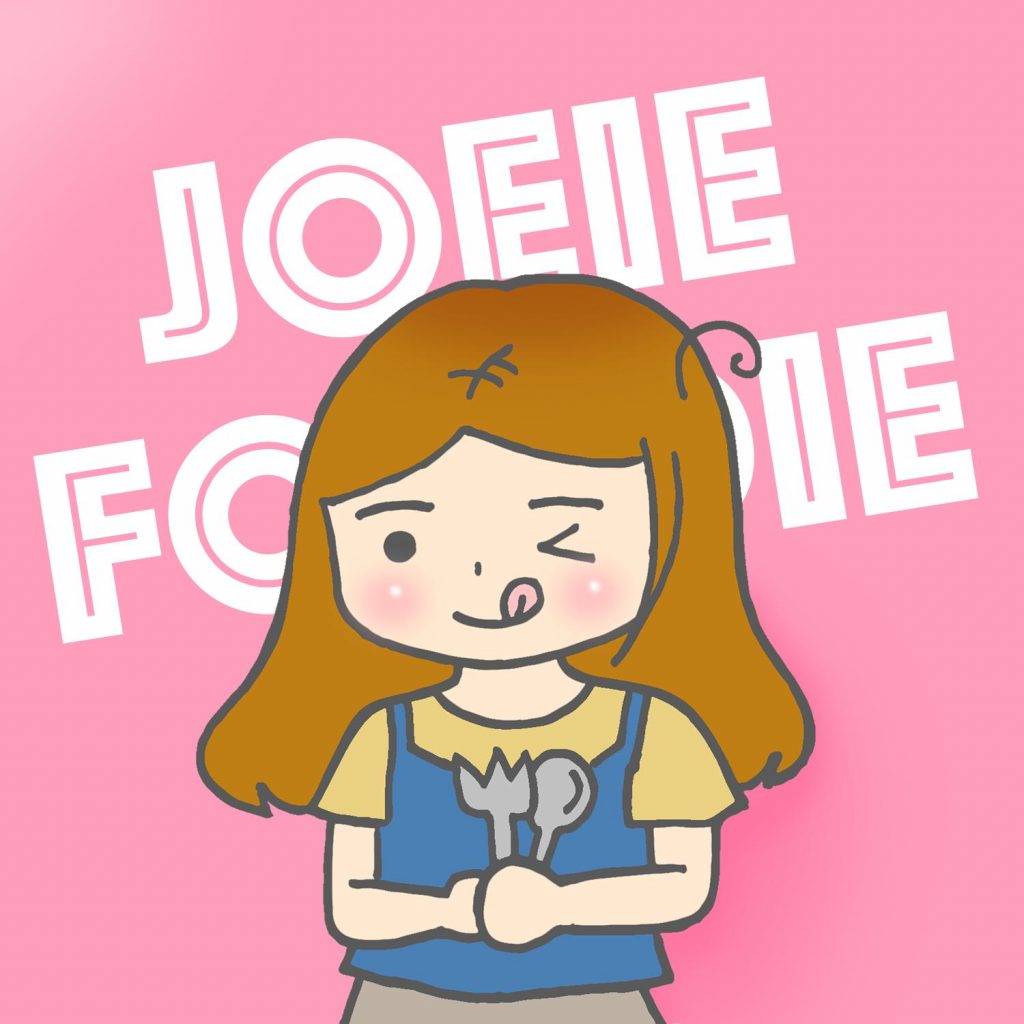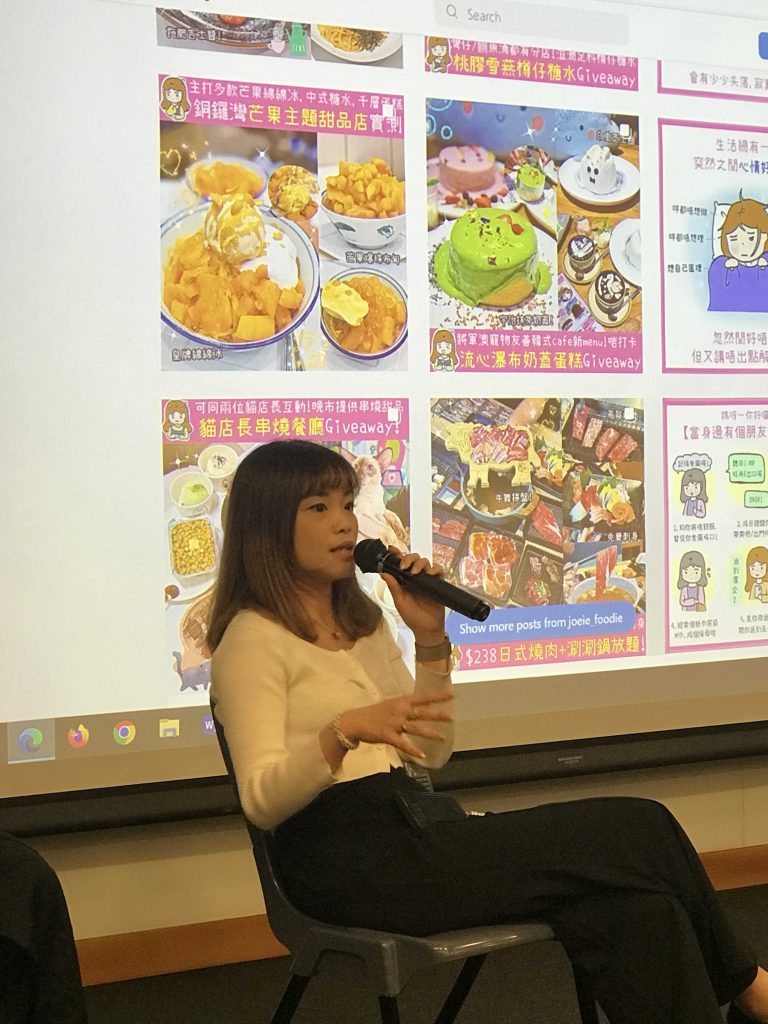 Chan Ka Long (陳嘉朗) is a very talented emerging lyricist who first rose to public attention with his first song in 2019. His ravenous creativity takes him to a wide spectrum of collaborations involving artists such as Beat Friday, Gordon Ho 何景熙, HLau, Peterson, 大頭, 泳兒, 梁釗峰 and 鄭秀文 (Sammi Cheng) etc.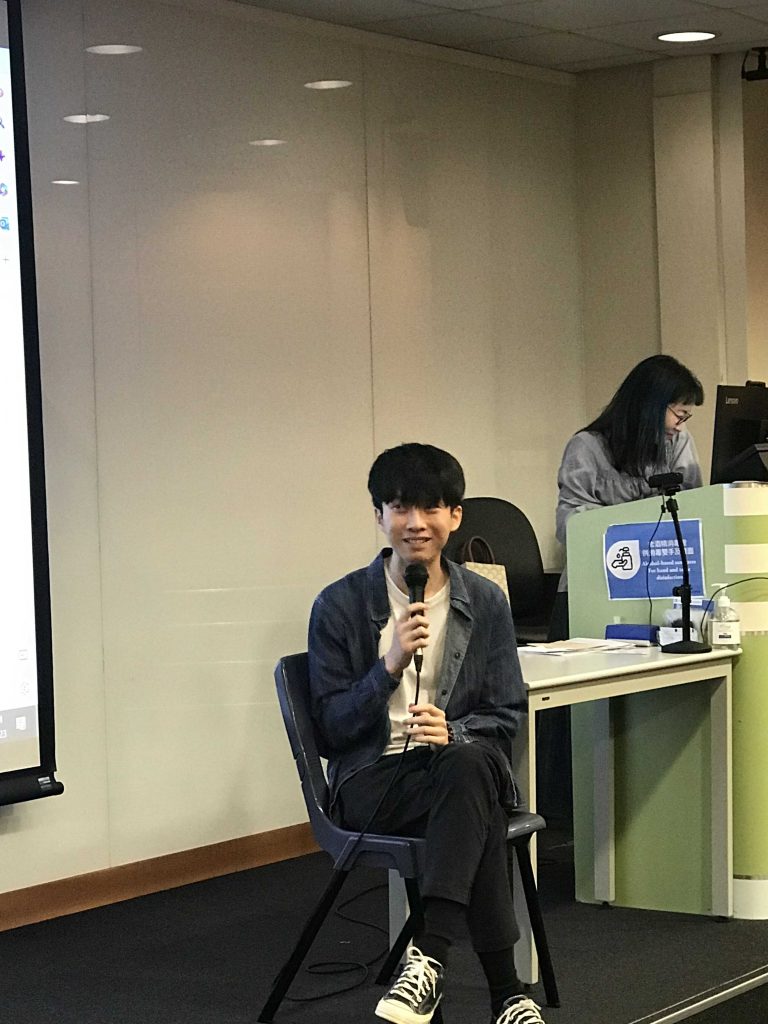 Our year 3 and 4 CSCI students and students from Associate Degree Cultural Studies (CULS) welcomed such a great occasion for meaningful exchanges with creative professionals. These three superstar alumni brought home the crucial point in earning a bachelor degree with CSCI: from time to time we could escape from life and take refuge in creative work… but at the end of the day, we need to work hard to make a career out of creativity for there is no life without art, and no art without life.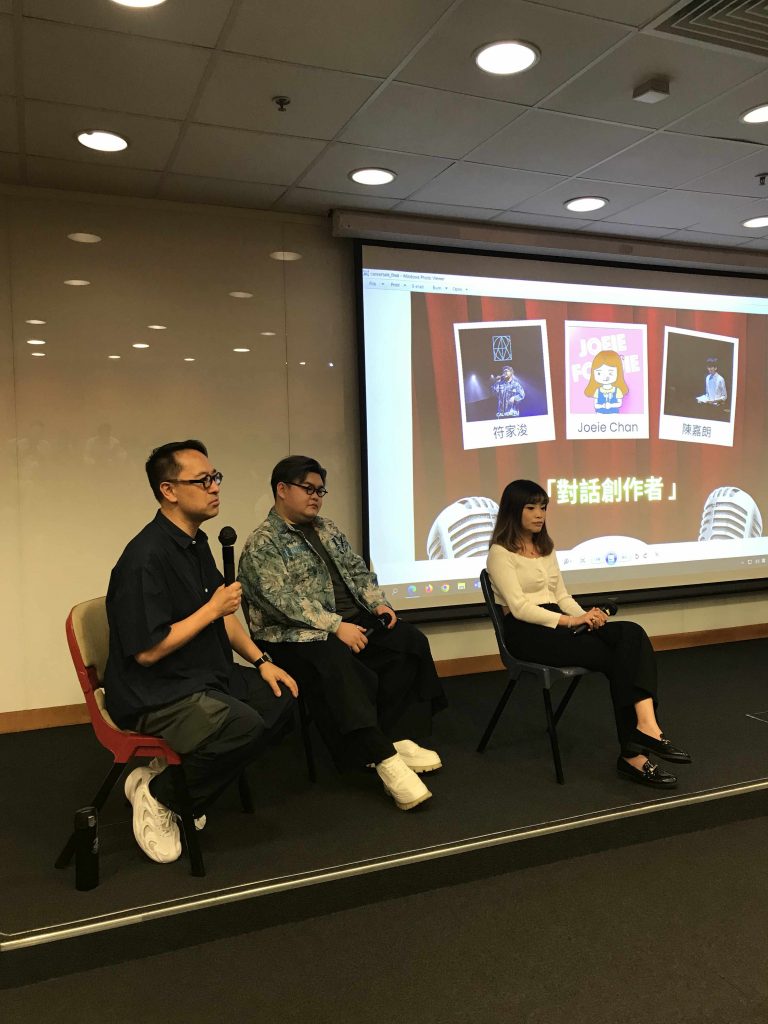 ◆