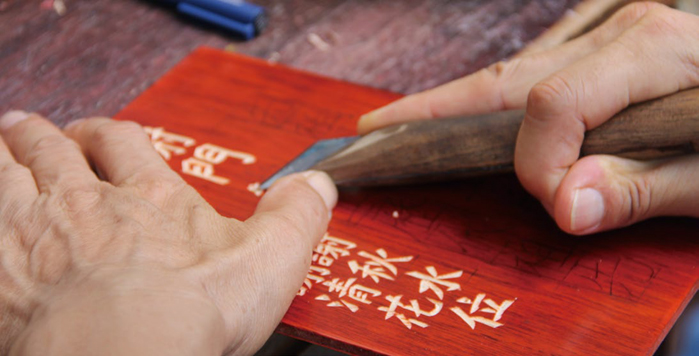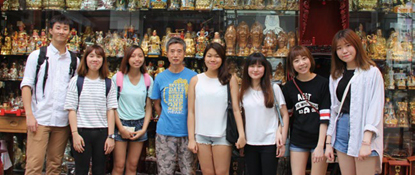 Bringing traditional crafts into the modern day 思考如何升級轉型
"Producing short films was only one of the means. This assignment also
required students to apply marketing theories to the design of different
workshops, which aim at exploring ways to upgrade and transform traditional handicrafts. For example, through workshops where craftsmen teach participants how to carve wooden smartphone cases, they hope to attract interested parties to inherit and pass on the skills." Lecturer of the School of Communication Mr Lennon Tsang, who led students to take part in the project, says all the participants were highly committed to making the project a success. In fact, their works were highly commended by Eldage, and the then Under Secretary for Home Affairs Ms Florence Hui, who happened upon this meaningful collaborative project, wrote a newspaper article on it.
「短片只是手段之一,這份功課還要求同學應用市場
學理論去構思不同的工作坊,透過工匠開班教人做
手作,例如雕刻木製手機殼,吸引對手工藝有興 趣
的人參與傳承,從而探索出讓傳統工藝升級轉型
的方法。」帶領學生參與計劃的傳理學院講師曾良倫
先生表示,同學在過程中表現投入,社企「傳耆」亦高
度評價同學的作品,時任民政事務局副局長許曉暉
女士知悉後,也在報章撰文介紹這次有意義的合作。
◆