CIE Investment Club has been organising the i-Plan Competition since 2013 with an aim to equip students with investment skills and knowledge which will be beneficial to their future study, career development and personal financial planning.
The 4th i-Plan Competition, with the theme of "Shanghai-Shenzhen-Hong Kong Connect" (滬深港通) was successfully held this month. Each team of finalists, formed by students from various Concentration Studies, had to select and analyze a listed company either from Shenzhen or Hong Kong.
CIE Investment Club was much honored to have invited senior management executives of our sponsors this year, including Mr. Michael Hung, Chief Marketing Officer of I-Access Group and Ms. Salome See, Managing Director of ET Net Limited. Along with Mr. William Lo, Portfolio Manager of Ample Capital, all of them served as the adjudicators of the competition this time.
After rounds of keen competition, the Champion went to a team of Financial Management students who conducted an investment plan for CGN power Co., Ltd., an investment concept of clean and efficient energy generation in China.
The adjudicating panel highly commended on the performance of the contestants and agreed that it was a difficult task to rank the 4 contesting groups because all the groups had performed very well. Mr. Michael Hung, who had been the adjudicators for the last three years, found that the student contestants have become increasingly professional. He was much impressed by students who extended their investment coverage to the shares of Mainland China.
All i-Plan Competition participants had to attend a 3-hour training lecture, write an in-depth investment proposal to discover a share with 20% potential capital gain in 2017 and give a presentation for application. Selected groups will be intensively trained by the Coordinator of Financial Management Concentration Studies, Mr. William Lai, for the competition. Over 150 students attended the 4th i-Plan Competition this time and all of them learned much from each other as well as the comments given by the adjudicators.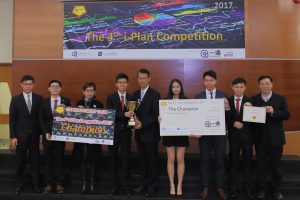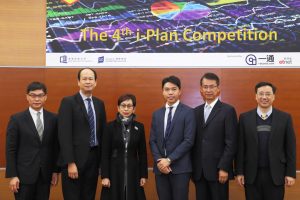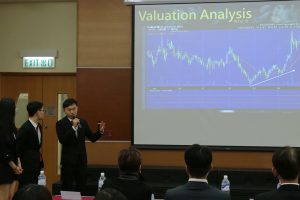 ◆