Campuses
Twin Campuses
The College provides quality campus facilities and amenities for its students at the twin campuses in Kowloon Tong and Shek Mun (Shatin). Students will be attending in one of the University campuses depending on the curriculum they have chosen, but they can still enjoy the facilities provided on both campuses in their pursuits of whole person development.
Please click here to learn more about main study location of related concentration studies or click here for transportation guide.
Kowloon Tong Campus
The College is well supported by the teaching facilities at the School of Continuing Education Tower (SCE Tower) which consists of a gross floor area of 5,607 sq. m. (5th floor to 12th floor of the building) with multimedia equipped classrooms, a resource library with multi-media language booths, computer laboratories, fitness room, counseling rooms and offices for administrative staff.
Collaborative departments also provide learning facility support in related Concentrated Studies areas, including the biology and chemistry laboratories, the Cinema and TV Studio, the indoor gymnasium, swimming pool and sports fields, the Fine Art and Music rooms, and the news and report writing studio.
Students can also use other University facilities, including libraries, computer laboratories, sports facilities and student support services.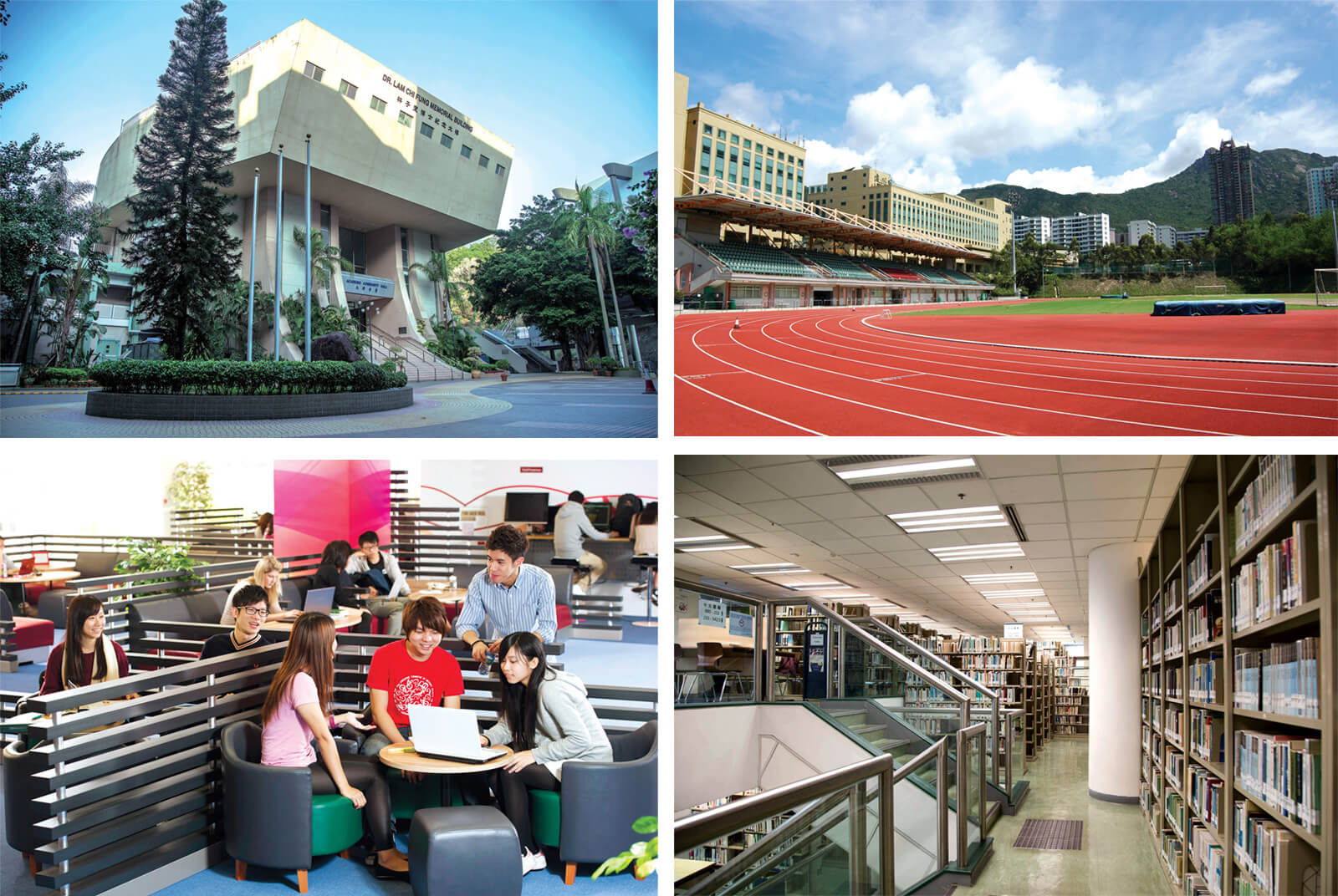 Shek Mun Campus
With a gross floor area of 30,000 sq. m., the campus provides full university facilities including library, multi-media laboratories, various specialties laboratories and sports facilities solely for CIE full-time students. The media communication laboratory and the studio are also set up to provide students with practical experiences in their study areas.